We all know the french manicure. The classic manicure with a pink nailbed and white tips. One of my favorite manicures that fits ever style and every look. Nowadays there is a new trend around the french manicure: French tips with a twist. Tips in different colors, tips with glitter, wide tips, stripes, dots or even little pieces of nail art on your tips.
To get the feeling of "French Tips with a Twist", I have a few inspired pictures for you all!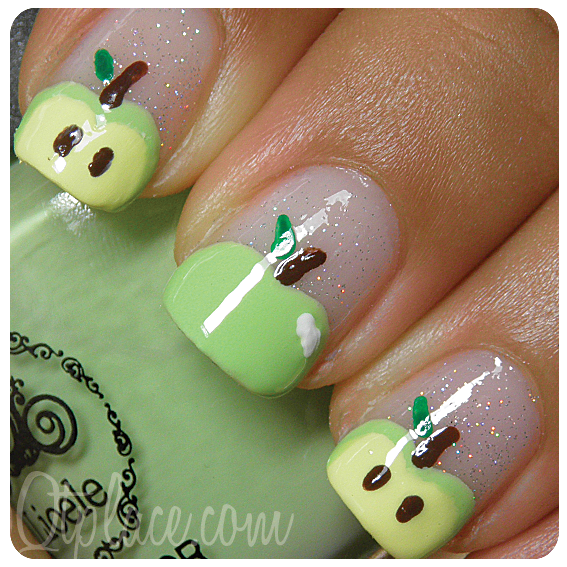 Last two pictures are mine, which I posted before here on my blog. The picture above is a french manicure made with French Tips from Essence. I still really like the tips.. no, I love them! They even sell them in different sizes and colors. Long, short, white, pink and black. Ideal to get an easy and simple french manicure in a different color.
As you can see you can do whatever you want to go with this trend! What do you think of this trend? Which manicure is your favorite and which one would you recreate yourself?!
Sources: www.google.com and blogspot.