Happy New Year and the best wishes for 2012! A whole new and fresh year to look out for. Don't worry, I'm not going to talk about cliché New Year resolutions, but about all the new nail polish collections that will come out this year! Let's have a look at the ones I definitly want to have and I'm the most excited for, next to the Beetlejuice collection from Models Own(It) and the mood polishes from BYS, my lemmings for 2012.
First lemming are the polishes from the Nicki Minaj collection by OPI. I'm really into OPI lately! I've already seen some swatches from this collection and I'm really excited to get me some of those polishes. The polishes will be available somewhere in January.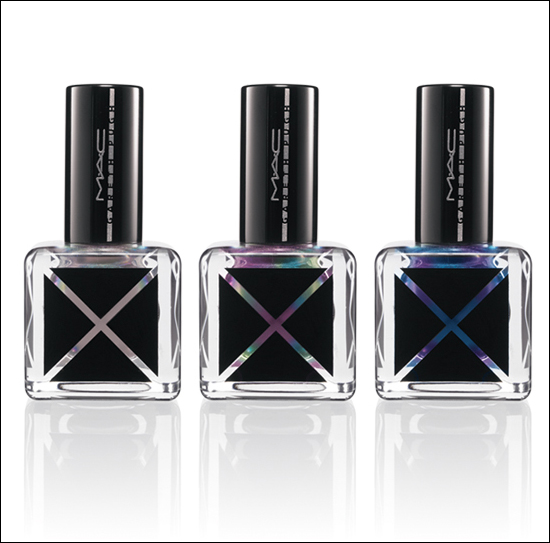 Next polishes are Inert, Ascension and Hyper. Three limited edition polishes from the Gareth Pugh collection by Mac. I've never purchased a polish by mac, but these look very, very pretty. I'd probably wouldn't be able to get one of them because they are only available in a Macshop far far away from here. I think they are already available for some parts of the world, like the US, Europe since January 7.
OPI Holland collection. Why? Because Holland is my country, and don't the polishes look nice on this little windmill. You and I can purchase these in February this year.
Chanel! Just as the Mac ones, I've never purchased a polish from Chanel. That's all going to change because I'm in love! In love with April, May and June, the polishes above. I don't think I'm going to get all of these, but just one would be nice. Available from today!
You'd thought I wouldn't have any China Glaze lemmings for this year! Wrong. I'm obsessed by neon polishes, and guess what?! China Glaze is coming with a summercollection; Summer Neons. Again neons China Glaze? Yes! But I don't care, I love them! 
Don't these collections look lovely to you? Have you seen any polishes you like and want to buy upcoming year? Let me know!