Illamasqua just came with their new Limited Edition Human Fundamentalism and when I looked at the advertising poster I was so surprized! The nails are so pretty and they really take nail art to the next level. Let's have a look!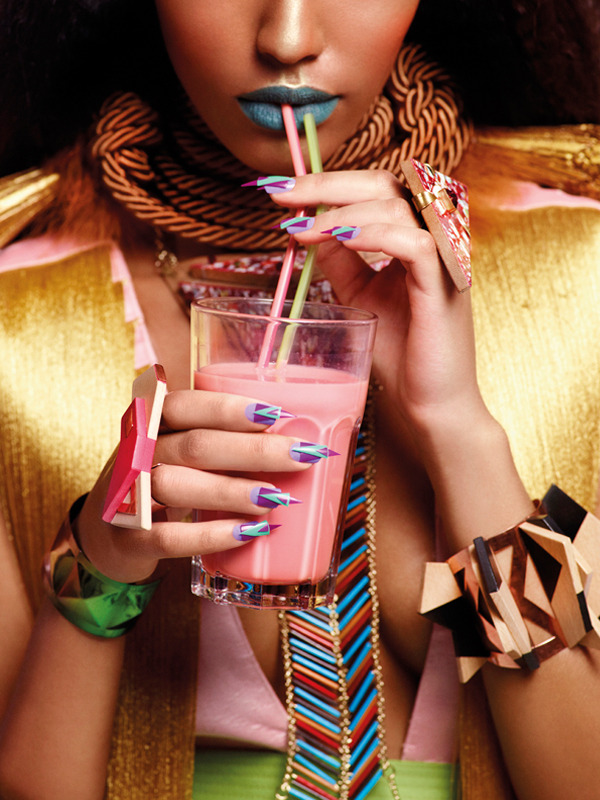 Look at those pointy nails, they look fierce! Too bad they're not real because if you look very close you see the pointy tips aren't real. The pointy tips are probably just glued onto the nails.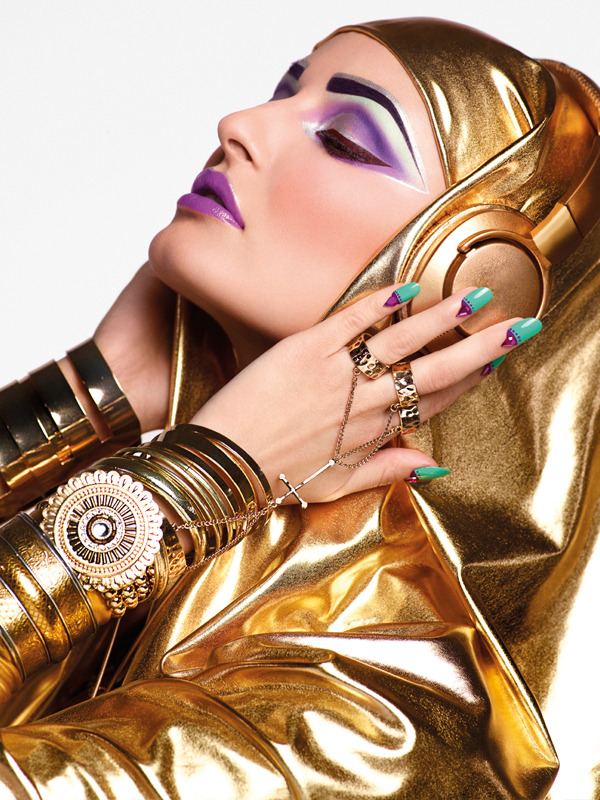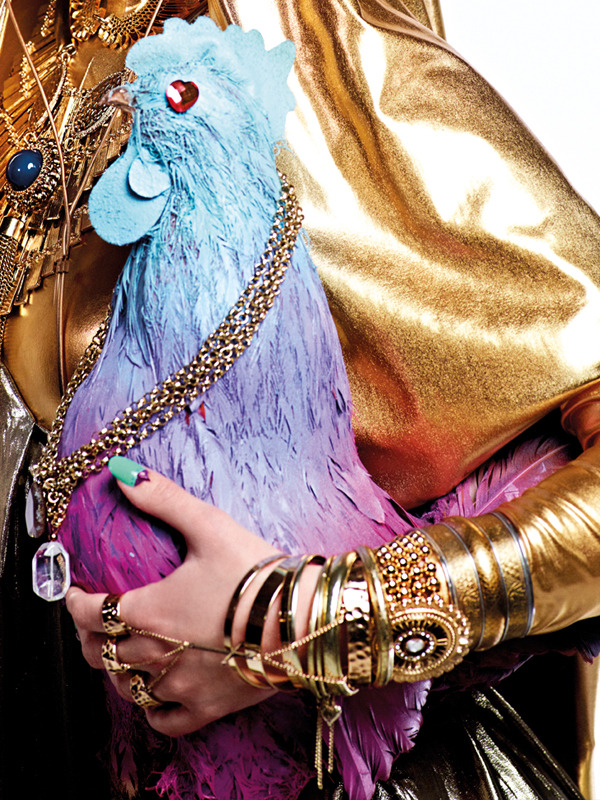 Second nail look is just a moon manicure in the Illamasqua Human Fundamentalism colors, which are Nomad(mint green) and Stance(fuschia voilet). They added tear shaped fuschia voilet rhinestones on the moon part of the nails. On the upper picture you see dots along the moon line, when you look at the bottom picture the dots are missing.
On the upper two pictures you see another manicure used with the same two colors. It looks like the cuticle rim is painted with the mint green polish and the remaining part of the nails are painted with the fuschia color. The nail shape is different, especially the tips of the nails. They are cut oblique, outwards.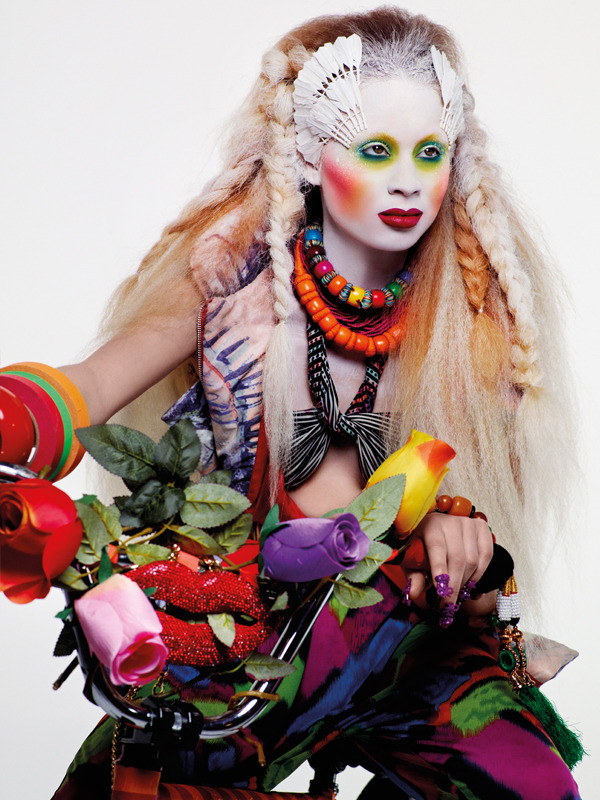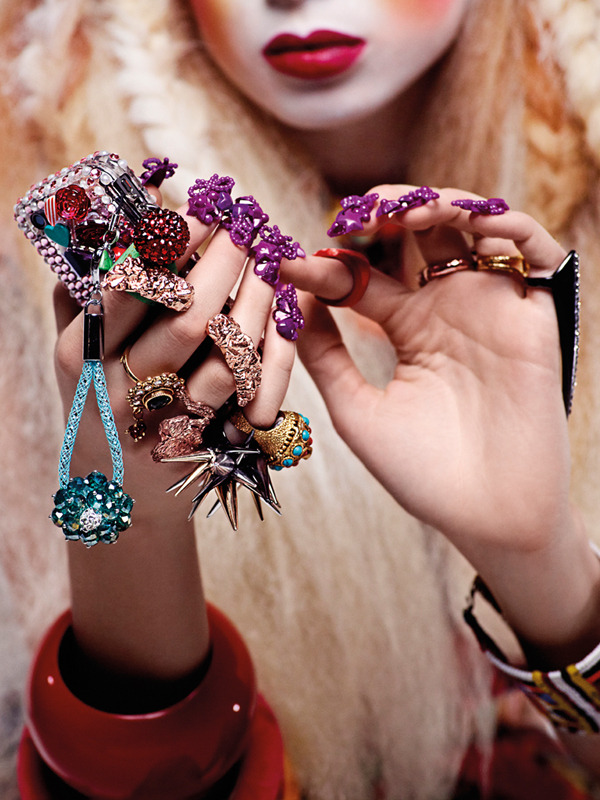 Last manicure! This looks very Harajuku, I love it! The nails are covered and decorated with fuschia bows, hearts and stars. For these ads the nails look very cute, only I wouldn't wear this, especially this last manicure looks very uncomforable.
Source: Illamasqua