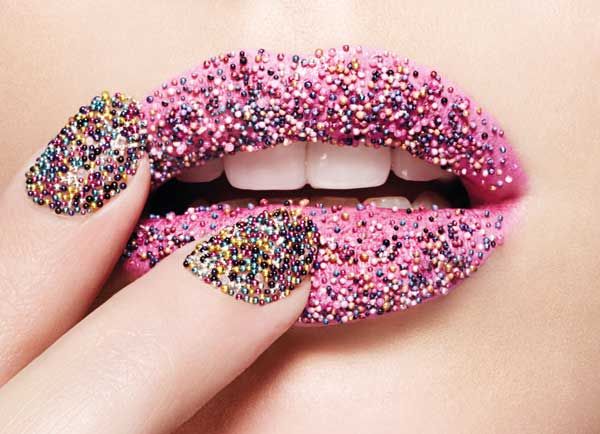 Yes, a new trend has come. Caviar nails! Little pearls/balls, size caviar. Ciaté is the first brand that comes with caviar polish in a bottle. I'm very curious on how this would work and how I would apply the "caviar".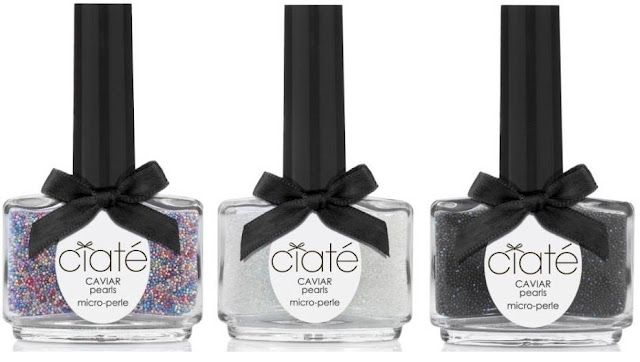 Ciaté comes with three different sets of caviar. One set contains a base color, a bottle of pearls and a funnel.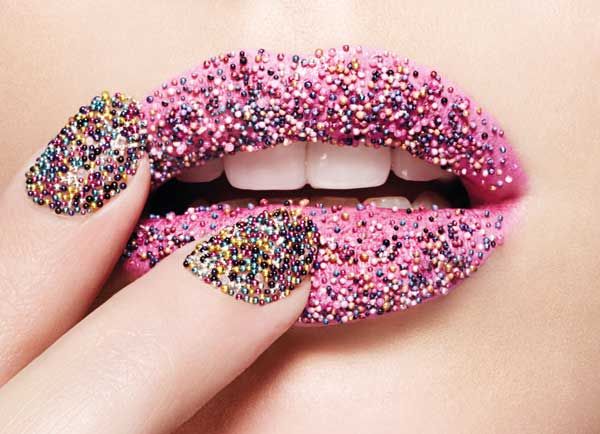 First color nail polish is Strawberry Milkshake, a pink polish as base. The caviar pearls are Rainbow and as you can see the caviar has lots of different colors. They remind me of sprinkles.

Second one is Snow Virgin, a white base color with Mother Of Pearl, which are the white caviar.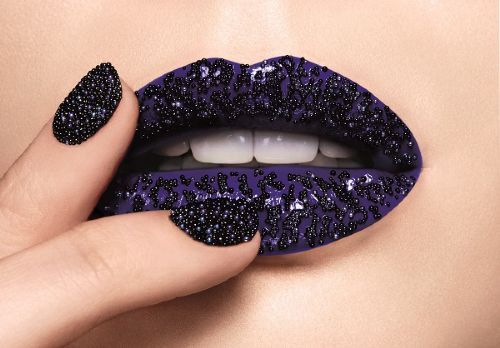 And third is Ghetto Fabulous, a black polish with Black Pearls.
This is how you would apply the caviar. First you apply a basecoat, second you apply two coats of Ciaté polish. Sprinkle the caviar pearls over your painted nail. Press the pearls into the nail bed. Pour the pearls back into the bottle using a special funnel that comes with the base color and the bottle with the pearls.
And for the ones who don't like to read this whole article I added a video where they all explain everything you need to know about this new nail trend.
The sets will be sold for
£18,00, which is €21,59 or $28,85 USD, each.
Another trend, what do you think of this trend? I like it, but I don't know if I would pay that much money for those products.
Source;
www.ciate.co.uk